FAQ
What's CardanoSpace?
CardanoSpace is a website of which everyone can own a piece. It's virtual advertisement space ✨
The website is a 100x100 grid. Each cell in the grid is a coordinate.
If you own the coordinate, then you own that part of CardanoSpace. And you can do things with it, like advertising (more on that below).
CardanoSpace is a central hub for the community, where we can hang out, explore projects, promote stake pools, be creative and celebrate events!
What can I do with CardanoSpace Coordinates?
It's your own advertisement space.
So let's say you own Coordinate B-12.
Then you can:
Change the image displayed at B-12 on CardanoSpace
Write a message displayed when someone mousehovers/taps B-12
Pick a URL that's linked to
It's your home. Use it for whatever you want!
People have already used their space for scavenger hunts, promoting charities, announcing auctions, congratulating newly weds, publishing literature and many many more things.
And you can change it anytime you want. You could even update your space programmatically, in response to real-world events or to other parts of CardanoSpace.
Are there differences between Coordinates?
Yes. All 10,000 Coordinates have unique artwork, in a pixel space theme: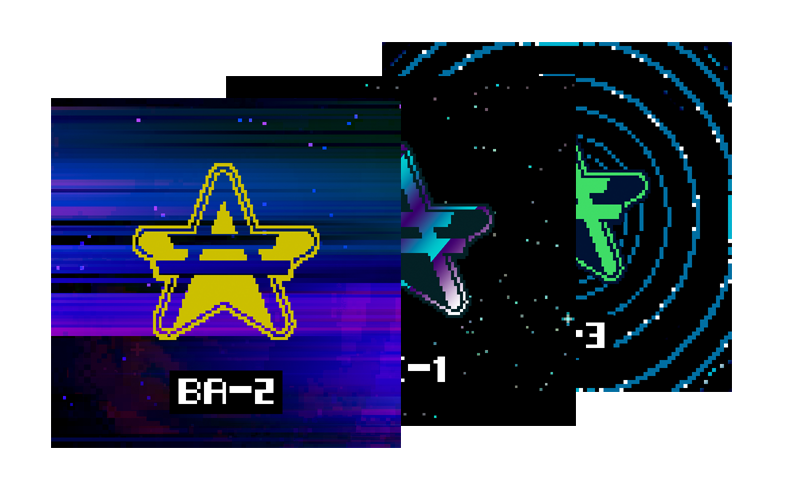 For all statistics on traits classes, check the #traits channel over at Discord. To explore Coordinates and their artwork, see this page.
What is the CardanoSpace policy id?
For CardanoSpace Coordinates: e3ac0dd93edbe6bafec38fb120cf7c3e223686a97261008c2bfe0d6d
For the UnsigSpace earthdrops: 165f8fa6918cc42268e1c1a3faf42f354b79fbd0b07c2fe61d402f41
For the Alonzo Upload Party earthdrops: e246da43032167e581837a7eac691b2a826fb70e6508f9d4c41026ef
For the Weekly Where's Waldo's: dd589bbcfa48c9a133a22e205da33a5d07ef79dac1f8d5d8067b1004